Books by Mark Evans
Gathering on his 30+ years of experience in business and working with people, Mark Evans will inspire and show you how to become the best you can and guide you step by step through life's curveballs. Whether you want to know what it truly means to win at your marriage, really jumpstart and love your career, or you are just trying to figure out this thing we call life Mark Evans has a book for you. Check out our selection and see what you think, Mark would love to guide you to learn how to Win at Life.
Books Available for Purchase
Order today and receive:
FREE Shipping on
ALL Books and DVDs
for a Limited Time!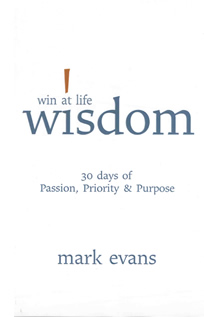 Win at Life
Buy Now for Only:
$15.00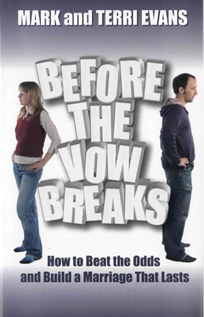 Before the Vow Breaks
Buy Now for Only:
$15.00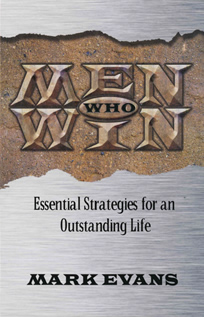 Men Who Win
Buy Now for Only:
$15.00
Review Items in Your Cart:
Book Details and Product Information
Win at Life: 30 Days of Passion, Priority and Purpose
(Hardcover Book. 144 pages. Sullivan Ash Publishing.)
For more than ten years, Mark Evans has been telling stories on the radio-many from the world of sports-that teach life lessons, Now those stories come to life in an entertaining, easy-to-use format that will help you truly "Win at Life!"
Created to help you the reader interact with real life issues that we all face, each story is followed by a 'Use it Today' section with a short essay to allow the reader to interact with the main truth of the story. This is a book that you will scribble and jot notes in as you spend 15 minutes a day improving your life that will pay rich dividends for years to come.
Before the Vow Breaks: How to Beat the Odds and Build a Marriage That Lasts
(Hardcover Book. LP Press / Sullivan Ash Publishing.)
In their fun, easy to read style, Mark and Terri Evans tackle the issues that surround every relationship. Explore the different stages a marriage goes through and how to win at those stages together. Discover the relationship secrets that Solomon wrote about and identify the three core needs of your spouse-and learn how to meet those needs in a 'simply irresistible' way.
No matter if you are newlyweds, or have a couple of kids in the middle stage of marriage, or even contemplating divorce this book is a must read for all couples looking to build a winning marriage that lasts! Beat the odds and truly build a winning marriage.
Men Who Win: Essential Strategies for an Outstanding Life
(Hardcover Book. 142 pages. Sullivan Ash Publishing.)
Why do some men have success with everything they touch? What sets them apart from the rest of the crowd? How do you move from 'just making it by' to really becoming "Men Who Win?"
Drawing upon his experience as a leader, entrepreneur, pastor, and life coach, Mark Evans tackles those questions and more in this easy to read book on how to be Men Who Win. Learn how to get up when life knocks you down, how to stay focused as you pursue your goals, and how to see beyond the obvious and enjoy life. Mark weaves stories from the Scriptures that give us the essential strategies to create a successful life. This book is great for small group settings with a series of questions at the end of each chapter.
Take charge of your life. Live as you were intended to live, a life of focus, direction, purpose and fulfillment. Join the ranks of men who win-and begin moving towards the phenomenal life you were created to live!
"Mark and Terri Evans have been married for 28 years, and have two adult children. They live in Little Rock, Arkansas, where both of them have been active in providing leadership for The Church at Rock Creek-Terri as founder of the Women's Ministry, and Mark as Founder and Senior Pastor."